Understand Men. Find Love.

So, you're thinking of dating a single Dad. Maybe you're a woman with her own children who is worried about integrating families. Maybe you're a woman who wants her own children and didn't envision helping to raise someone else's children. Maybe you're a woman who didn't want children at all and you met a single father that you can see a future with. There's a lot to unpack here, so stick around as I explain to you the good and bad of dating a single dad.
Podcast: Play in new window | Download
Subscribe: Apple Podcasts | Android | Email |
Download the transcript of this podcast
Download my free special report, The 8 Massive Mistakes You're Making in Relationships
Get the man of your dreams fast by applying to enroll in Love U.
Enjoy the Love U Podcast? Please rate it on Apple:
On the desktop, go to the show's

Apple Podcasts page

and click "Listen on Apple"

On your phone, click on More Episodes, then scroll to the bottom to get to Ratings & Reviews. Click on "Write a Review" and share what you enjoy about the podcast!
Cependant, chez des patients traités par des alpha-bloquants, et notamment chez les personnes âgées, l'utilisation du tadalafil se fera avec prudence. La possibilité que le tadalafil puisse augmenter les effets hypotenseurs des médicaments antihypertenseurs a été évaluée dans des études de pharmacologie clinique. cialispascherfr24.com Chez les sujets prenant plusieurs antihypertenseurs, les modifications de la pression artérielle en ambulatoire semblent être corrélées au degré de contrôle de la pression artérielle.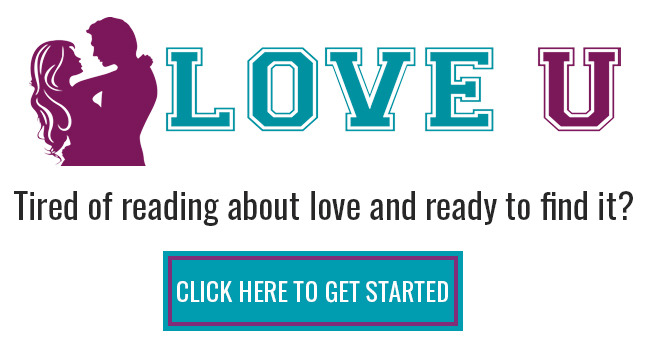 Happy Clients
"Since working with you, I am happy, content, less anxious, more compassionate, more understanding, more patient, loving."

I learned from you something revelatory: men want to make women happy.  Sometimes they don't know how to do that, but my boyfriend really wants to make me happy…

"I cannot say enough good things about this man."

He is a beautiful person and he is so generous, affectionate, well spoken and accomplished.  He is tall and athletic and totally hot.  He is 53, but I am here to tell you 53 can be pretty damn impressive. All this from a woman who a year before had equated dating with despair, rejection and pain.

"Being able to check in with Evan each week was like a safety net to give this a go."

I also discovered that I could attract a ton of quality men, in no time at all, if I needed to go back out there.  It's a relief to know I have options. But really, I'm very, very much in love. THIS is  the relationship I want, and I have it!
This website uses cookies to improve your experience. Feel free to opt-out in the cookie settings if you wish. ACCEPTCookie settings
Privacy & Cookies Policy
[gravityform id="10″ title="false" description="false"]
<div class='gf_browser_chrome gform_wrapper' id='gform_wrapper_10′ ><form method='post' enctype='multipart/form-data' id='gform_10′ action='/blog/the-love-u-podcast/dating-men-with-kids-good-or-bad-idea'>
<div class='gform_body'><ul id='gform_fields_10′ class='gform_fields top_label form_sublabel_below description_below'><li id='field_10_1′ class='gfield gfield_contains_required field_sublabel_below field_description_below gfield_visibility_visible' ><label class='gfield_label' for='input_10_1′ ><span class='gfield_required'>*</span></label><div class='ginput_container ginput_container_text'><input name='input_1′ id='input_10_1′ type='text' value=" class='medium' placeholder='Enter your first name' aria-required="true" aria-invalid="false" /></div></li><li id='field_10_5′ class='gfield gfield_contains_required field_sublabel_below field_description_below gfield_visibility_visible' ><label class='gfield_label' for='input_10_5′ ><span class='gfield_required'>*</span></label><div class='ginput_container ginput_container_email'>
<input name='input_5′ id='input_10_5′ type='text' value=" class='medium' placeholder='Enter your best email address' aria-required="true" aria-invalid="false" />
</div></li><li id='field_10_3′ class='gfield gform_hidden field_sublabel_below field_description_below gfield_visibility_visible' ><input name='input_3′ id='input_10_3′ type='hidden' class='gform_hidden' aria-invalid="false" value='http://www.bing.com/' /></li><li id='field_10_4′ class='gfield gform_hidden field_sublabel_below field_description_below gfield_visibility_visible' ><input name='input_4′ id='input_10_4′ type='hidden' class='gform_hidden' aria-invalid="false" value='https://www.evanmarckatz.com/blog/the-love-u-podcast/dating-men-with-kids-good-or-bad-idea' /></li><li id='field_10_6′ class='gfield gform_validation_container field_sublabel_below field_description_below gfield_visibility_visible' ><label class='gfield_label' for='input_10_6′ >Comments</label><div class='ginput_container'><input name='input_6′ id='input_10_6′ type='text' value=" /></div><div class='gfield_description' id='gfield_description_10_6′>This field is for validation purposes and should be left unchanged.</div></li>
</ul></div>
<div class='gform_footer top_label'> <input type="submit" id="gform_submit_button_10″ class="gform_button button om-trigger-conversion" value="Get Instant Access" onclick='if(window["gf_submitting_10"])return false; window["gf_submitting_10"]=true; ' onkeypress='if( event.keyCode == 13 ) if(window["gf_submitting_10"])return false; window["gf_submitting_10"]=true; jQuery("#gform_10").trigger("submit",[true]); '>
<input type='hidden' class='gform_hidden' name='is_submit_10′ value='1′ />
<input type='hidden' class='gform_hidden' name='gform_submit' value='10' />
<input type='hidden' class='gform_hidden' name='gform_unique_id' value=" />
<input type='hidden' class='gform_hidden' name='state_10′ value='WyJbXSIsIjM5YjE2ZTFlY2Y0NGVmZTI0NmI1OGU0NWZhMWYzZmI2Il0=' />
<input type='hidden' class='gform_hidden' name='gform_target_page_number_10′ id='gform_target_page_number_10′ value='0′ />
<input type='hidden' class='gform_hidden' name='gform_source_page_number_10′ id='gform_source_page_number_10′ value='1′ />
<input type='hidden' name='gform_field_values' value=" />
</div>
</form>
</div><script type='text/javascript'> jQuery(document).bind('gform_post_render', function(event, formId, currentPage)if(formId == 10) if(typeof Placeholders != 'undefined')
Placeholders.enable();
);jQuery(document).bind('gform_post_conditional_logic', function(event, formId, fields, isInit) );</script><script type='text/javascript'> jQuery(document).ready(function()jQuery(document).trigger('gform_post_render', [10, 1]) ); </script>
[gravityform id='19']
<div class='gf_browser_chrome gform_wrapper' id='gform_wrapper_19′ ><form method='post' enctype='multipart/form-data' id='gform_19′ action='/blog/the-love-u-podcast/dating-men-with-kids-good-or-bad-idea'>
<div class='gform_heading'>
<h3 class='gform_title'>8 Mistakes – Sidebar – No Name Field</h3>
<span class='gform_description'></span>
</div>
<div class='gform_body'><ul id='gform_fields_19′ class='gform_fields top_label form_sublabel_below description_below'><li id='field_19_2′ class='gfield gfield_contains_required field_sublabel_below field_description_below hidden_label gfield_visibility_visible' ><label class='gfield_label' for='input_19_2′ ><span class='gfield_required'>*</span></label><div class='ginput_container ginput_container_email'>
<input name='input_2′ id='input_19_2′ type='text' value=" class='medium' placeholder='Enter your best email address' aria-required="true" aria-invalid="false" />
</div></li><li id='field_19_3′ class='gfield gform_hidden field_sublabel_below field_description_below gfield_visibility_visible' ><input name='input_3′ id='input_19_3′ type='hidden' class='gform_hidden' aria-invalid="false" value='http://www.bing.com/' /></li><li id='field_19_4′ class='gfield gform_hidden field_sublabel_below field_description_below gfield_visibility_visible' ><input name='input_4′ id='input_19_4′ type='hidden' class='gform_hidden' aria-invalid="false" value='https://www.evanmarckatz.com/blog/the-love-u-podcast/dating-men-with-kids-good-or-bad-idea' /></li>
</ul></div>
<div class='gform_footer top_label'> <input type="submit" id="gform_submit_button_19″ class="gform_button button om-trigger-conversion" value="Yes I'm Ready To Feel Great In My Relationship!" onclick='if(window["gf_submitting_19"])return false; window["gf_submitting_19"]=true; ' onkeypress='if( event.keyCode == 13 ) if(window["gf_submitting_19"])return false; window["gf_submitting_19"]=true; jQuery("#gform_19").trigger("submit",[true]); '>
<input type='hidden' class='gform_hidden' name='is_submit_19′ value='1′ />
<input type='hidden' class='gform_hidden' name='gform_submit' value='19' />
<input type='hidden' class='gform_hidden' name='gform_unique_id' value=" />
<input type='hidden' class='gform_hidden' name='state_19′ value='WyJbXSIsIjM5YjE2ZTFlY2Y0NGVmZTI0NmI1OGU0NWZhMWYzZmI2Il0=' />
<input type='hidden' class='gform_hidden' name='gform_target_page_number_19′ id='gform_target_page_number_19′ value='0′ />
<input type='hidden' class='gform_hidden' name='gform_source_page_number_19′ id='gform_source_page_number_19′ value='1′ />
<input type='hidden' name='gform_field_values' value=" />
</div>
</form>
</div><script type='text/javascript'> jQuery(document).bind('gform_post_render', function(event, formId, currentPage)if(formId == 19) if(typeof Placeholders != 'undefined')
Placeholders.enable();
);jQuery(document).bind('gform_post_conditional_logic', function(event, formId, fields, isInit) );</script><script type='text/javascript'> jQuery(document).ready(function()jQuery(document).trigger('gform_post_render', [19, 1]) ); </script>
[gravityform id="13″ title="false" description="false"]
<div class='gf_browser_chrome gform_wrapper 8-mistakes-sidebar-form_wrapper' id='gform_wrapper_13′ ><form method='post' enctype='multipart/form-data' id='gform_13′ class='8-mistakes-sidebar-form' action='/blog/the-love-u-podcast/dating-men-with-kids-good-or-bad-idea'>
<div class='gform_body'><ul id='gform_fields_13′ class='gform_fields top_label form_sublabel_below description_below'><li id='field_13_1′ class='gfield gfield_contains_required field_sublabel_below field_description_below hidden_label gfield_visibility_visible' ><label class='gfield_label' for='input_13_1′ ><span class='gfield_required'>*</span></label><div class='ginput_container ginput_container_text'><input name='input_1′ id='input_13_1′ type='text' value=" class='medium' placeholder='Enter your first name' aria-required="true" aria-invalid="false" /></div></li><li id='field_13_5′ class='gfield gfield_contains_required field_sublabel_below field_description_below gfield_visibility_visible' ><label class='gfield_label' for='input_13_5′ ><span class='gfield_required'>*</span></label><div class='ginput_container ginput_container_email'>
<input name='input_5′ id='input_13_5′ type='text' value=" class='medium' placeholder='Enter your best email address' aria-required="true" aria-invalid="false" />
</div></li><li id='field_13_3′ class='gfield gform_hidden field_sublabel_below field_description_below gfield_visibility_visible' ><input name='input_3′ id='input_13_3′ type='hidden' class='gform_hidden' aria-invalid="false" value='http://www.bing.com/' /></li><li id='field_13_4′ class='gfield gform_hidden field_sublabel_below field_description_below gfield_visibility_visible' ><input name='input_4′ id='input_13_4′ type='hidden' class='gform_hidden' aria-invalid="false" value='https://www.evanmarckatz.com/blog/the-love-u-podcast/dating-men-with-kids-good-or-bad-idea' /></li><li id='field_13_6′ class='gfield gform_validation_container field_sublabel_below field_description_below gfield_visibility_visible' ><label class='gfield_label' for='input_13_6′ >Email</label><div class='ginput_container'><input name='input_6′ id='input_13_6′ type='text' value=" /></div><div class='gfield_description' id='gfield_description_13_6′>This field is for validation purposes and should be left unchanged.</div></li>
</ul></div>
<div class='gform_footer top_label'> <input type="submit" id="gform_submit_button_13″ class="gform_button button om-trigger-conversion" value="Yes! Send me a copy of the 8 Massive Mistakes Report." onclick='if(window["gf_submitting_13"])return false; window["gf_submitting_13"]=true; ' onkeypress='if( event.keyCode == 13 ) if(window["gf_submitting_13"])return false; window["gf_submitting_13"]=true; jQuery("#gform_13").trigger("submit",[true]); '>
<input type='hidden' class='gform_hidden' name='is_submit_13′ value='1′ />
<input type='hidden' class='gform_hidden' name='gform_submit' value='13' />
<input type='hidden' class='gform_hidden' name='gform_unique_id' value=" />
<input type='hidden' class='gform_hidden' name='state_13′ value='WyJbXSIsIjM5YjE2ZTFlY2Y0NGVmZTI0NmI1OGU0NWZhMWYzZmI2Il0=' />
<input type='hidden' class='gform_hidden' name='gform_target_page_number_13′ id='gform_target_page_number_13′ value='0′ />
<input type='hidden' class='gform_hidden' name='gform_source_page_number_13′ id='gform_source_page_number_13′ value='1′ />
<input type='hidden' name='gform_field_values' value=" />
</div>
</form>
</div><script type='text/javascript'> jQuery(document).bind('gform_post_render', function(event, formId, currentPage)if(formId == 13) if(typeof Placeholders != 'undefined')
Placeholders.enable();
);jQuery(document).bind('gform_post_conditional_logic', function(event, formId, fields, isInit) );</script><script type='text/javascript'> jQuery(document).ready(function()jQuery(document).trigger('gform_post_render', [13, 1]) ); </script>
[gravityform id="27″ title="false" description="false" ajax="true"]
<div class='gf_browser_chrome gform_wrapper' id='gform_wrapper_27′ ><div id='gf_27′ class='gform_anchor' tabindex='-1′></div><form method='post' enctype='multipart/form-data' target='gform_ajax_frame_27′ id='gform_27′ action='/blog/the-love-u-podcast/dating-men-with-kids-good-or-bad-idea#gf_27′>
<div class='gform_body'><ul id='gform_fields_27′ class='gform_fields top_label form_sublabel_below description_below'><li id='field_27_1′ class='gfield gfield_html gfield_html_formatted gfield_no_follows_desc field_sublabel_below field_description_below gfield_visibility_visible' ><img class="em-head" src="https://www.evanmarckatz.com/images/em-head.jpg" width="120″ height="120″>
<p align="center">Evan Marc Katz</p></li><li id='field_27_2′ class='gfield gfield_html gfield_html_formatted gfield_no_follows_desc field_sublabel_below field_description_below gfield_visibility_visible' ><center><br><br>
<strong><span style="font-size: 14px">Are you sick of men not making an effort?
<br><br>
Are you tired of texting relationships?
<br><br>
Are you done with "Netflix and chill?"</span></strong><br><br>
<span style="font-size: 12px">Sign up for this free email training and I'll tell you the <strong>8 Massive Mistakes You're Making in Relationships</strong> so you never end up feeling this way again.
</span></center></li><li id='field_27_3′ class='gfield gfield_html gfield_html_formatted gfield_no_follows_desc field_sublabel_below field_description_below gfield_visibility_visible' ><center><img style="margin: 20px 0″ width="131″ height="190″ src="https://www.evanmarckatz.com/images/8-mistakes-cover.png"></center></li><li id='field_27_10′ class='gfield gfield_contains_required field_sublabel_hidden_label field_description_below gfield_visibility_visible' ><label class='gfield_label gfield_label_before_complex' >Name<span class='gfield_required'>*</span></label><div class='ginput_complex ginput_container no_prefix has_first_name no_middle_name no_last_name no_suffix gf_name_has_1 ginput_container_name' id='input_27_10′>
<span id='input_27_10_3_container' class='name_first' >
<input type='text' name='input_10.3′ id='input_27_10_3′ value=" aria-label='First name' aria-required="true" aria-invalid="false" placeholder='First Name'/>
<label for='input_27_10_3′ class='hidden_sub_label screen-reader-text'>First</label>
</span>
</div></li><li id='field_27_9′ class='gfield gfield_contains_required field_sublabel_below field_description_below hidden_label gfield_visibility_visible' ><label class='gfield_label' for='input_27_9′ ><span class='gfield_required'>*</span></label><div class='ginput_container ginput_container_email'>
<input name='input_9′ id='input_27_9′ type='text' value=" class='medium' placeholder='Enter your best email address' aria-required="true" aria-invalid="false" />
</div></li><li id='field_27_5′ class='gfield gform_hidden field_sublabel_below field_description_below gfield_visibility_visible' ><input name='input_5′ id='input_27_5′ type='hidden' class='gform_hidden' aria-invalid="false" value='http://www.bing.com/' /></li><li id='field_27_6′ class='gfield gform_hidden field_sublabel_below field_description_below gfield_visibility_visible' ><input name='input_6′ id='input_27_6′ type='hidden' class='gform_hidden' aria-invalid="false" value='https://www.evanmarckatz.com/blog/the-love-u-podcast/dating-men-with-kids-good-or-bad-idea' /></li><li id='field_27_11′ class='gfield gform_validation_container field_sublabel_below field_description_below gfield_visibility_visible' ><label class='gfield_label' for='input_27_11′ >Comments</label><div class='ginput_container'><input name='input_11′ id='input_27_11′ type='text' value=" /></div><div class='gfield_description' id='gfield_description_27_11′>This field is for validation purposes and should be left unchanged.</div></li>
</ul></div>
<div class='gform_footer top_label'> <input type="submit" id="gform_submit_button_27″ class="gform_button button om-trigger-conversion" value="Sign Up Now" onclick='if(window["gf_submitting_27"])return false; window["gf_submitting_27"]=true; ' onkeypress='if( event.keyCode == 13 ) if(window["gf_submitting_27"])return false; window["gf_submitting_27"]=true; jQuery("#gform_27").trigger("submit",[true]); '> <input type='hidden' name='gform_ajax' value='form_id=27&amp;title=&amp;description=&amp;tabindex=0′ />
<input type='hidden' class='gform_hidden' name='is_submit_27′ value='1′ />
<input type='hidden' class='gform_hidden' name='gform_submit' value='27' />
<input type='hidden' class='gform_hidden' name='gform_unique_id' value=" />
<input type='hidden' class='gform_hidden' name='state_27′ value='WyJbXSIsIjM5YjE2ZTFlY2Y0NGVmZTI0NmI1OGU0NWZhMWYzZmI2Il0=' />
<input type='hidden' class='gform_hidden' name='gform_target_page_number_27′ id='gform_target_page_number_27′ value='0′ />
<input type='hidden' class='gform_hidden' name='gform_source_page_number_27′ id='gform_source_page_number_27′ value='1′ />
<input type='hidden' name='gform_field_values' value=" />
</div>
</form>
</div>
<iframe style='display:none;width:0px;height:0px;' src="https://www.evanmarckatz.com/about:blank" name='gform_ajax_frame_27′ id='gform_ajax_frame_27′ title='This iframe contains the logic required to handle Ajax powered Gravity Forms.'></iframe>
<script type='text/javascript'>jQuery(document).ready(function($){gformInitSpinner( 27, 'https://www.evanmarckatz.com/wp-content/plugins/gravityforms/images/spinner.gif' );jQuery('#gform_ajax_frame_27').on('load',function()var contents = jQuery(this).contents().find('*').html();var is_postback = contents.indexOf('GF_AJAX_POSTBACK') >= 0;if(!is_postback)return;var form_content = jQuery(this).contents().find('#gform_wrapper_27');var is_confirmation = jQuery(this).contents().find('#gform_confirmation_wrapper_27').length > 0;var is_redirect = contents.indexOf('gformRedirect()') >= 0;var is_form = form_content.length > 0 && ! is_redirect && ! is_confirmation;var mt = parseInt(jQuery('html').css('margin-top'), 10) + parseInt(jQuery('body').css('margin-top'), 10) + 100;if(is_form)jQuery('#gform_wrapper_27').html(form_content.html());if(form_content.hasClass('gform_validation_error'))jQuery('#gform_wrapper_27').addClass('gform_validation_error'); else jQuery('#gform_wrapper_27').removeClass('gform_validation_error');setTimeout( function() /* delay the scroll by 50 milliseconds to fix a bug in chrome */ jQuery(document).scrollTop(jQuery('#gform_wrapper_27').offset().top – mt); , 50 );if(window['gformInitDatepicker']) gformInitDatepicker();if(window['gformInitPriceFields']) gformInitPriceFields();var current_page = jQuery('#gform_source_page_number_27').val();gformInitSpinner( 27, 'https://www.evanmarckatz.com/wp-content/plugins/gravityforms/images/spinner.gif' );jQuery(document).trigger('gform_page_loaded', [27, current_page]);window['gf_submitting_27'] = false;else if(!is_redirect)var confirmation_content = jQuery(this).contents().find('.GF_AJAX_POSTBACK').html();if(!confirmation_content)confirmation_content = contents;setTimeout(function()jQuery('#gform_wrapper_27').replaceWith(confirmation_content);jQuery(document).scrollTop(jQuery('#gf_27').offset().top – mt);jQuery(document).trigger('gform_confirmation_loaded', [27]);window['gf_submitting_27'] = false;, 50);elsejQuery('#gform_27').append(contents);if(window['gformRedirect']) gformRedirect();jQuery(document).trigger('gform_post_render', [27, current_page]); ); );</script><script type='text/javascript'> jQuery(document).bind('gform_post_render', function(event, formId, currentPage)if(formId == 27) if(typeof Placeholders != 'undefined')
Placeholders.enable();
);jQuery(document).bind('gform_post_conditional_logic', function(event, formId, fields, isInit) );</script><script type='text/javascript'> jQuery(document).ready(function()jQuery(document).trigger('gform_post_render', [27, 1]) ); </script>