Understand Men. Find Love.
Home > Blog > Dating >

An Interview with Evan Marc Katz on Ashley Stahl's YouTurn Podcast
I generally have a belief that, as we get older, we get smarter.
After all, there's no substitute for life experience, and can't we all look back at ourselves from 5-10 years ago and wince at how little we seemed to know?
As we get older, we get smarter.
Ashley Stahl is an exception to that rule.
At 33, Ashley has already accomplished more than many do in a lifetime.
Working for the Pentagon at age 23. Giving a TED talk. Becoming a career coach. Making millions. And, recently, falling in love and writing a book…
Ashley and I found each other a few years ago and became fast friends. She's one of the only people I turn to for business advice because she's simply better at it than I am.
And when she asked me to guest on her popular You Turn Podcast this summer, I couldn't resist. She's so personable, authentic, and curious, I knew we'd have a blast.
When a millennial interviews someone from GenX, you know magic is in the air!
During our conversation, Ashley and I discuss:
The differences between men and women.
The universality and skill to online dating.
The importance of healthy communication.
How to be more intentional, take action and listen to your heart when it comes to love.
I love Ashley and her positive energy and I'm thrilled that she shared her huge platform with me. Now, I share her with you.
Click here to listen to my interview with Ashley.
Warmest wishes and much love,
Your friend,
Evan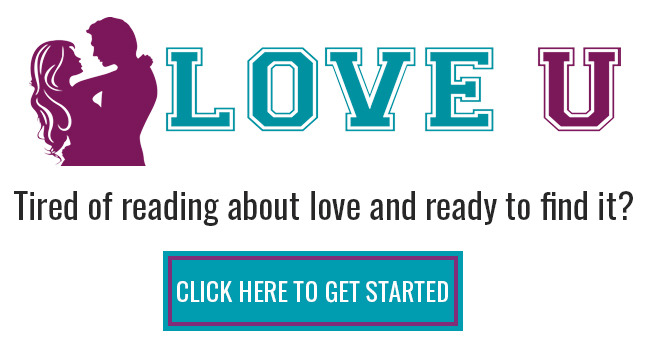 Happy Clients
"I have a mature, supportive, satisfying, committed relationship, and I am so happy.  "

Regardless of how women want to go about finding the relationship they want and need, you are the one to help them find it… Thank you so much for everything!!

"I'm so glad I didn't give up, no one should ever give up. You have to kiss A LOT of toads to find your prince."

I knew I needed to in order to attract the love of my life. I had romantic dreams and the reality of the dating scene was a wake-up call… A man with answers about men! That is the "golden ticket"!  

"I'm in love, getting married and hopefully starting a family soon.  I couldn't be any happier."

You didn't always tell me what I wanted to hear, but what I needed to hear.  You were honest with me even when I didn't like it.  You put a mirror to my face…no one enjoys that but it's important if you really want to make a change and find the real thing.
This website uses cookies to improve your experience. Feel free to opt-out in the cookie settings if you wish. ACCEPTCookie settings
Privacy & Cookies Policy
[gravityform id="10″ title="false" description="false"]
<div class='gf_browser_chrome gform_wrapper' id='gform_wrapper_10′ ><form method='post' enctype='multipart/form-data' id='gform_10′ action='/blog/dating-tips-advice/an-interview-with-evan-marc-katz-on-ashley-stahls-youturn-podcast'>
<div class='gform_body'><ul id='gform_fields_10′ class='gform_fields top_label form_sublabel_below description_below'><li id='field_10_1′ class='gfield gfield_contains_required field_sublabel_below field_description_below gfield_visibility_visible' ><label class='gfield_label' for='input_10_1′ ><span class='gfield_required'>*</span></label><div class='ginput_container ginput_container_text'><input name='input_1′ id='input_10_1′ type='text' value=" class='medium' placeholder='Enter your first name' aria-required="true" aria-invalid="false" /></div></li><li id='field_10_5′ class='gfield gfield_contains_required field_sublabel_below field_description_below gfield_visibility_visible' ><label class='gfield_label' for='input_10_5′ ><span class='gfield_required'>*</span></label><div class='ginput_container ginput_container_email'>
<input name='input_5′ id='input_10_5′ type='text' value=" class='medium' placeholder='Enter your best email address' aria-required="true" aria-invalid="false" />
</div></li><li id='field_10_3′ class='gfield gform_hidden field_sublabel_below field_description_below gfield_visibility_visible' ><input name='input_3′ id='input_10_3′ type='hidden' class='gform_hidden' aria-invalid="false" value='http://www.bing.com/' /></li><li id='field_10_4′ class='gfield gform_hidden field_sublabel_below field_description_below gfield_visibility_visible' ><input name='input_4′ id='input_10_4′ type='hidden' class='gform_hidden' aria-invalid="false" value='https://www.evanmarckatz.com/blog/dating-tips-advice/an-interview-with-evan-marc-katz-on-ashley-stahls-youturn-podcast' /></li><li id='field_10_6′ class='gfield gform_validation_container field_sublabel_below field_description_below gfield_visibility_visible' ><label class='gfield_label' for='input_10_6′ >Comments</label><div class='ginput_container'><input name='input_6′ id='input_10_6′ type='text' value=" /></div><div class='gfield_description' id='gfield_description__6′>This field is for validation purposes and should be left unchanged.</div></li>
</ul></div>
<div class='gform_footer top_label'> <input type="submit" id="gform_submit_button_10″ class="gform_button button om-trigger-conversion" value="Get Instant Access" onclick='if(window["gf_submitting_10"])return false; window["gf_submitting_10"]=true; ' onkeypress='if( event.keyCode == 13 ) if(window["gf_submitting_10"])return false; window["gf_submitting_10"]=true; jQuery("#gform_10").trigger("submit",[true]); '>
<input type='hidden' class='gform_hidden' name='is_submit_10′ value='1′ />
<input type='hidden' class='gform_hidden' name='gform_submit' value='10' />
<input type='hidden' class='gform_hidden' name='gform_unique_id' value=" />
<input type='hidden' class='gform_hidden' name='state_10′ value='WyJbXSIsIjM5YjE2ZTFlY2Y0NGVmZTI0NmI1OGU0NWZhMWYzZmI2Il0=' />
<input type='hidden' class='gform_hidden' name='gform_target_page_number_10′ id='gform_target_page_number_10′ value='0′ />
<input type='hidden' class='gform_hidden' name='gform_source_page_number_10′ id='gform_source_page_number_10′ value='1′ />
<input type='hidden' name='gform_field_values' value=" />
</div>
</form>
</div><script type='text/javascript'> jQuery(document).bind('gform_post_render', function(event, formId, currentPage)if(formId == 10) if(typeof Placeholders != 'undefined')
Placeholders.enable();
);jQuery(document).bind('gform_post_conditional_logic', function(event, formId, fields, isInit) );</script><script type='text/javascript'> jQuery(document).ready(function()jQuery(document).trigger('gform_post_render', [10, 1]) ); </script>
[gravityform id="13″ title="false" description="false"]
<div class='gf_browser_chrome gform_wrapper 8-mistakes-sidebar-form_wrapper' id='gform_wrapper_13′ ><form method='post' enctype='multipart/form-data' id='gform_13′ class='8-mistakes-sidebar-form' action='/blog/dating-tips-advice/an-interview-with-evan-marc-katz-on-ashley-stahls-youturn-podcast'>
<div class='gform_body'><ul id='gform_fields_13′ class='gform_fields top_label form_sublabel_below description_below'><li id='field_13_1′ class='gfield gfield_contains_required field_sublabel_below field_description_below hidden_label gfield_visibility_visible' ><label class='gfield_label' for='input_13_1′ ><span class='gfield_required'>*</span></label><div class='ginput_container ginput_container_text'><input name='input_1′ id='input_13_1′ type='text' value=" class='medium' placeholder='Enter your first name' aria-required="true" aria-invalid="false" /></div></li><li id='field_13_5′ class='gfield gfield_contains_required field_sublabel_below field_description_below gfield_visibility_visible' ><label class='gfield_label' for='input_13_5′ ><span class='gfield_required'>*</span></label><div class='ginput_container ginput_container_email'>
<input name='input_5′ id='input_13_5′ type='text' value=" class='medium' placeholder='Enter your best email address' aria-required="true" aria-invalid="false" />
</div></li><li id='field_13_3′ class='gfield gform_hidden field_sublabel_below field_description_below gfield_visibility_visible' ><input name='input_3′ id='input_13_3′ type='hidden' class='gform_hidden' aria-invalid="false" value='http://www.bing.com/' /></li><li id='field_13_4′ class='gfield gform_hidden field_sublabel_below field_description_below gfield_visibility_visible' ><input name='input_4′ id='input_13_4′ type='hidden' class='gform_hidden' aria-invalid="false" value='https://www.evanmarckatz.com/blog/dating-tips-advice/an-interview-with-evan-marc-katz-on-ashley-stahls-youturn-podcast' /></li><li id='field_13_6′ class='gfield gform_validation_container field_sublabel_below field_description_below gfield_visibility_visible' ><label class='gfield_label' for='input_13_6′ >Name</label><div class='ginput_container'><input name='input_6′ id='input_13_6′ type='text' value=" /></div><div class='gfield_description' id='gfield_description__6′>This field is for validation purposes and should be left unchanged.</div></li>
</ul></div>
<div class='gform_footer top_label'> <input type="submit" id="gform_submit_button_13″ class="gform_button button om-trigger-conversion" value="Yes! Send me a copy of the 8 Massive Mistakes Report." onclick='if(window["gf_submitting_13"])return false; window["gf_submitting_13"]=true; ' onkeypress='if( event.keyCode == 13 ) if(window["gf_submitting_13"])return false; window["gf_submitting_13"]=true; jQuery("#gform_13").trigger("submit",[true]); '>
<input type='hidden' class='gform_hidden' name='is_submit_13′ value='1′ />
<input type='hidden' class='gform_hidden' name='gform_submit' value='13' />
<input type='hidden' class='gform_hidden' name='gform_unique_id' value=" />
<input type='hidden' class='gform_hidden' name='state_13′ value='WyJbXSIsIjM5YjE2ZTFlY2Y0NGVmZTI0NmI1OGU0NWZhMWYzZmI2Il0=' />
<input type='hidden' class='gform_hidden' name='gform_target_page_number_13′ id='gform_target_page_number_13′ value='0′ />
<input type='hidden' class='gform_hidden' name='gform_source_page_number_13′ id='gform_source_page_number_13′ value='1′ />
<input type='hidden' name='gform_field_values' value=" />
</div>
</form>
</div><script type='text/javascript'> jQuery(document).bind('gform_post_render', function(event, formId, currentPage)if(formId == 13) if(typeof Placeholders != 'undefined')
Placeholders.enable();
);jQuery(document).bind('gform_post_conditional_logic', function(event, formId, fields, isInit) );</script><script type='text/javascript'> jQuery(document).ready(function()jQuery(document).trigger('gform_post_render', [13, 1]) ); </script>
[gravityform id="27″ title="false" description="false" ajax="true"]
<div class='gf_browser_chrome gform_wrapper' id='gform_wrapper_27′ ><div id='gf_27′ class='gform_anchor' tabindex='-1′></div><form method='post' enctype='multipart/form-data' target='gform_ajax_frame_27′ id='gform_27′ action='/blog/dating-tips-advice/an-interview-with-evan-marc-katz-on-ashley-stahls-youturn-podcast#gf_27′>
<div class='gform_body'><ul id='gform_fields_27′ class='gform_fields top_label form_sublabel_below description_below'><li id='field_27_1′ class='gfield gfield_html gfield_html_formatted gfield_no_follows_desc field_sublabel_below field_description_below gfield_visibility_visible' ><img class="em-head" src="https://www.evanmarckatz.com/images/em-head.jpg" width="120″ height="120″>
<p align="center">Evan Marc Katz</p></li><li id='field_27_2′ class='gfield gfield_html gfield_html_formatted gfield_no_follows_desc field_sublabel_below field_description_below gfield_visibility_visible' ><center><br><br>
<strong><span style="font-size: 14px">Are you sick of men not making an effort?
<br><br>
Are you tired of texting relationships?
<br><br>
Are you done with "Netflix and chill?"</span></strong><br><br>
<span style="font-size: 12px">Sign up for this free email training and I'll tell you the <strong>8 Massive Mistakes You're Making in Relationships</strong> so you never end up feeling this way again.
</span></center></li><li id='field_27_3′ class='gfield gfield_html gfield_html_formatted gfield_no_follows_desc field_sublabel_below field_description_below gfield_visibility_visible' ><center><img style="margin: 20px 0″ width="131″ height="190″ src="https://www.evanmarckatz.com/images/8-mistakes-cover.png"></center></li><li id='field_27_10′ class='gfield gfield_contains_required field_sublabel_hidden_label field_description_below gfield_visibility_visible' ><label class='gfield_label gfield_label_before_complex' >Name<span class='gfield_required'>*</span></label><div class='ginput_complex ginput_container no_prefix has_first_name no_middle_name no_last_name no_suffix gf_name_has_1 ginput_container_name' id='input_27_10′>
<span id='input_27_10_3_container' class='name_first' >
<input type='text' name='input_10.3′ id='input_27_10_3′ value=" aria-label='First name' aria-required="true" aria-invalid="false" placeholder='First Name'/>
<label for='input_27_10_3′ class='hidden_sub_label screen-reader-text'>First</label>
</span>
</div></li><li id='field_27_9′ class='gfield gfield_contains_required field_sublabel_below field_description_below hidden_label gfield_visibility_visible' ><label class='gfield_label' for='input_27_9′ ><span class='gfield_required'>*</span></label><div class='ginput_container ginput_container_email'>
<input name='input_9′ id='input_27_9′ type='text' value=" class='medium' placeholder='Enter your best email address' aria-required="true" aria-invalid="false" />
</div></li><li id='field_27_5′ class='gfield gform_hidden field_sublabel_below field_description_below gfield_visibility_visible' ><input name='input_5′ id='input_27_5′ type='hidden' class='gform_hidden' aria-invalid="false" value='http://www.bing.com/' /></li><li id='field_27_6′ class='gfield gform_hidden field_sublabel_below field_description_below gfield_visibility_visible' ><input name='input_6′ id='input_27_6′ type='hidden' class='gform_hidden' aria-invalid="false" value='https://www.evanmarckatz.com/blog/dating-tips-advice/an-interview-with-evan-marc-katz-on-ashley-stahls-youturn-podcast' /></li><li id='field_27_11′ class='gfield gform_validation_container field_sublabel_below field_description_below gfield_visibility_visible' ><label class='gfield_label' for='input_27_11′ >Phone</label><div class='ginput_container'><input name='input_11′ id='input_27_11′ type='text' value=" /></div><div class='gfield_description' id='gfield_description__11′>This field is for validation purposes and should be left unchanged.</div></li>
</ul></div>
<div class='gform_footer top_label'> <input type="submit" id="gform_submit_button_27″ class="gform_button button om-trigger-conversion" value="Sign Up Now" onclick='if(window["gf_submitting_27"])return false; window["gf_submitting_27"]=true; ' onkeypress='if( event.keyCode == 13 ) if(window["gf_submitting_27"])return false; window["gf_submitting_27"]=true; jQuery("#gform_27").trigger("submit",[true]); '> <input type='hidden' name='gform_ajax' value='form_id=27&amp;title=&amp;description=&amp;tabindex=0′ />
<input type='hidden' class='gform_hidden' name='is_submit_27′ value='1′ />
<input type='hidden' class='gform_hidden' name='gform_submit' value='27' />
<input type='hidden' class='gform_hidden' name='gform_unique_id' value=" />
<input type='hidden' class='gform_hidden' name='state_27′ value='WyJbXSIsIjM5YjE2ZTFlY2Y0NGVmZTI0NmI1OGU0NWZhMWYzZmI2Il0=' />
<input type='hidden' class='gform_hidden' name='gform_target_page_number_27′ id='gform_target_page_number_27′ value='0′ />
<input type='hidden' class='gform_hidden' name='gform_source_page_number_27′ id='gform_source_page_number_27′ value='1′ />
<input type='hidden' name='gform_field_values' value=" />
</div>
</form>
</div>
<iframe style='display:none;width:0px;height:0px;' src="https://www.evanmarckatz.com/about:blank" name='gform_ajax_frame_27′ id='gform_ajax_frame_27′ title='This iframe contains the logic required to handle Ajax powered Gravity Forms.'></iframe>
<script type='text/javascript'>jQuery(document).ready(function($){gformInitSpinner( 27, 'https://www.evanmarckatz.com/wp-content/plugins/gravityforms/images/spinner.gif' );jQuery('#gform_ajax_frame_27').on('load',function()var contents = jQuery(this).contents().find('*').html();var is_postback = contents.indexOf('GF_AJAX_POSTBACK') >= 0;if(!is_postback)return;var form_content = jQuery(this).contents().find('#gform_wrapper_27');var is_confirmation = jQuery(this).contents().find('#gform_confirmation_wrapper_27').length > 0;var is_redirect = contents.indexOf('gformRedirect()') >= 0;var is_form = form_content.length > 0 && ! is_redirect && ! is_confirmation;var mt = parseInt(jQuery('html').css('margin-top'), 10) + parseInt(jQuery('body').css('margin-top'), 10) + 100;if(is_form)jQuery('#gform_wrapper_27').html(form_content.html());if(form_content.hasClass('gform_validation_error'))jQuery('#gform_wrapper_27').addClass('gform_validation_error'); else jQuery('#gform_wrapper_27').removeClass('gform_validation_error');setTimeout( function() /* delay the scroll by 50 milliseconds to fix a bug in chrome */ jQuery(document).scrollTop(jQuery('#gform_wrapper_27').offset().top – mt); , 50 );if(window['gformInitDatepicker']) gformInitDatepicker();if(window['gformInitPriceFields']) gformInitPriceFields();var current_page = jQuery('#gform_source_page_number_27').val();gformInitSpinner( 27, 'https://www.evanmarckatz.com/wp-content/plugins/gravityforms/images/spinner.gif' );jQuery(document).trigger('gform_page_loaded', [27, current_page]);window['gf_submitting_27'] = false;else if(!is_redirect)var confirmation_content = jQuery(this).contents().find('.GF_AJAX_POSTBACK').html();if(!confirmation_content)confirmation_content = contents;setTimeout(function()jQuery('#gform_wrapper_27').replaceWith(confirmation_content);jQuery(document).scrollTop(jQuery('#gf_27').offset().top – mt);jQuery(document).trigger('gform_confirmation_loaded', [27]);window['gf_submitting_27'] = false;, 50);elsejQuery('#gform_27').append(contents);if(window['gformRedirect']) gformRedirect();jQuery(document).trigger('gform_post_render', [27, current_page]); ); );</script><script type='text/javascript'> jQuery(document).bind('gform_post_render', function(event, formId, currentPage)if(formId == 27) if(typeof Placeholders != 'undefined')
Placeholders.enable();
);jQuery(document).bind('gform_post_conditional_logic', function(event, formId, fields, isInit) );</script><script type='text/javascript'> jQuery(document).ready(function()jQuery(document).trigger('gform_post_render', [27, 1]) ); </script>